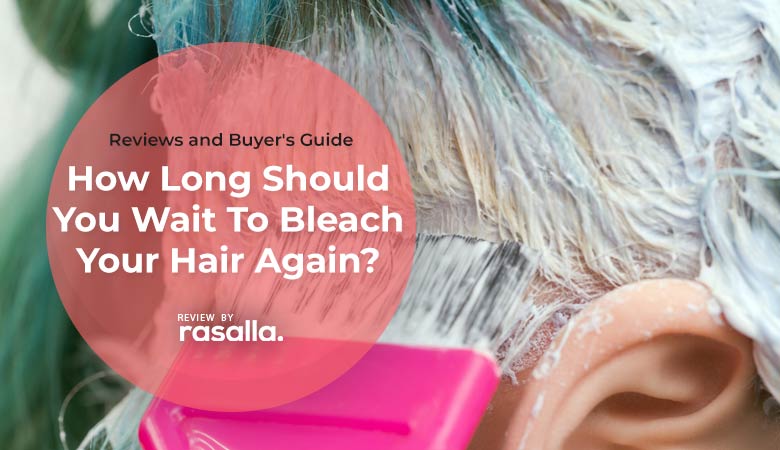 Bleaching is a chemical process that we use to lighten our hair texture or color our hair. It can be a little hard for the hair, so taking proper care is required. If you have already bleached your hair and want to get it done again, you might have a question about how long to wait for getting the next session. Well, that's not an easy answer. Lots of factors are included in determining that.
The health of your current hair.
The color you are looking to get into.
How you take care of your hair.
Your hair condition before and after getting bleach.
The type of bleach you use.
The products you use regularly.
Depending on all these factors, you can decide the next bleaching session.
If you have extremely dry, damaged hair, then a waiting period of a month or so is suitable for your hair.
If your hair is not much damaged and you take proper care of it, then a week gap is okay. And if you are too desperate and want optimal color, then 2-3 days you can check.
And last but not least, no matter how good the condition is of your hair, you should not bleach it too often as it's a chemical process at the end of the day and strips of natural texture.